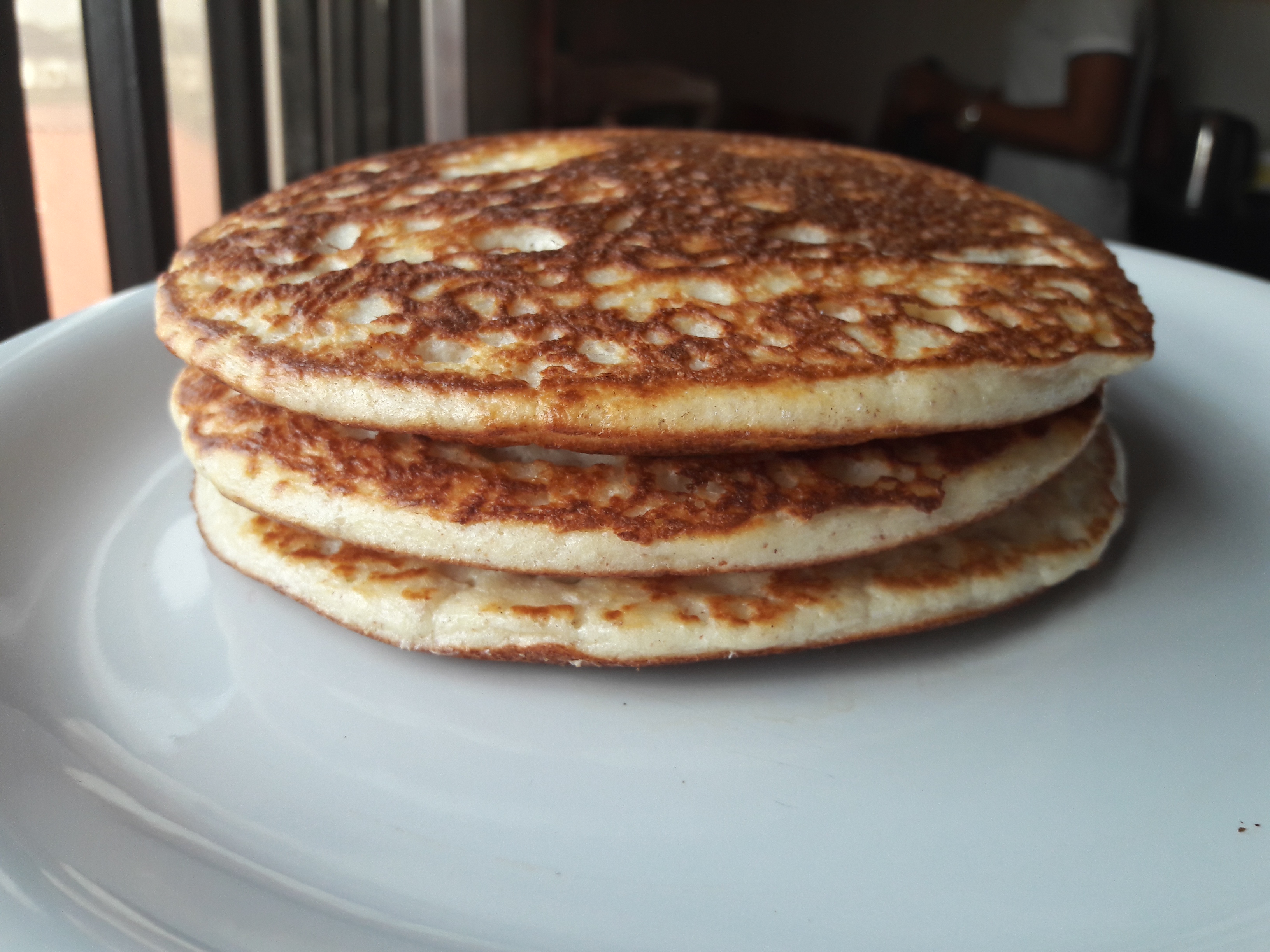 Coconut flour boasts a light and fluffy texture and produces tender baked goods. The flour varies between brands, I've used both terrible and good brands. If you end up with dense or crumbly coconut flour baked goods, it means that either you have a bad recipe or you are measuring it wrong. To properly measure coconut flour, stir it with a fork and then dip the measuring cup into the fluffed flour, leveling it with the back of a knife. Don't pack it into the measuring cup.
Coconut flour packs five grams of protein in just two tablespoons. There are four grams of healing saturated fat from coconut oil in two tablespoons of coconut flour. Did you know that coconut oil is extremely high in metabolism-boosting medium chain triglycerides? As a bonus, the protein and fats in coconut flour will reduce the glycemic load of baked goods containing a sweetener.
Baking with 100% coconut flour almost always requires eggs. Eggs provide structure and binding for coconut flour baked goods. It doesn't bake well with egg replacers such as chia and flax .
SOURCE: Empowered Sustenance
You cannot replace flour with coconut in normal recipe, if you've tried then you know what I mean. Here is coconut flour  pancake recipes:
COCONUT PANCAKE (adapted from empowered sustenance)
INGREDIENTS
1/3 cup coconut flour
3 eggs or 4 egg whites
1Tbsp. greek yogurt
1/3 cup coconut milk
¼ tsp. baking soda
stevia, to taste
INSTRUCTIONS
Stir together the coconut flour and eggs until a smooth paste forms. Stir in the yogurt, oil, coconut milk, and stevia until smooth. Just before cooking, stir in the baking powder
Heat a pan over medium high heat.
Add about a tablespoon of oil into the hot pan. Cook the pancakes in the skillet. For best results, make smallish pancakes so they are easier to flip.
Save
Save
Save