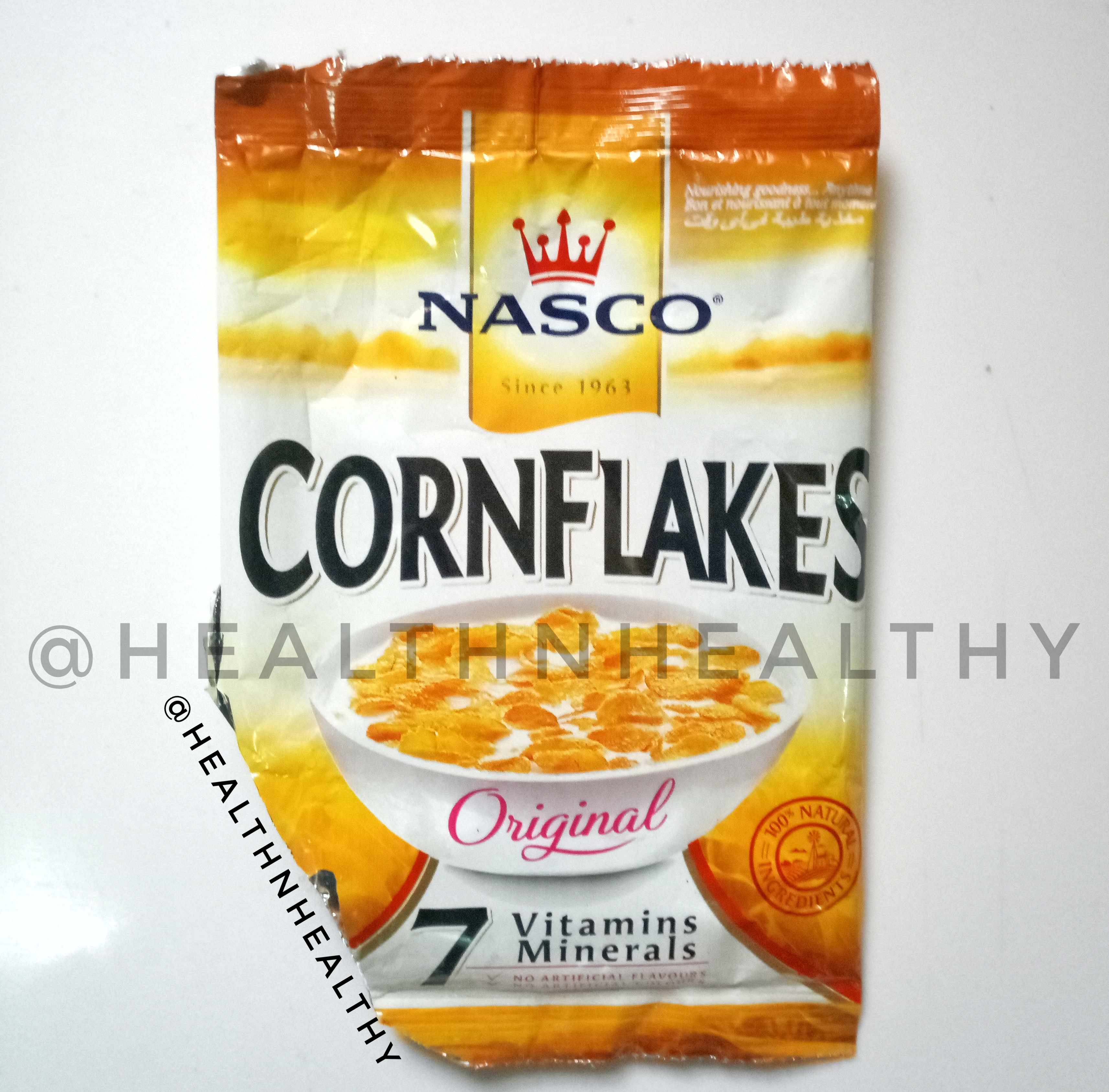 This is 45g handy pack of cornflakes .
45g CORNFLAKES 👉162calories 👉36g carb 👉3.42g protein 👉1.35g fiber 👉2.25g sugar .
How to get the best out of your cornflakes if you like it.
Add more fiber such as flaxseed (2tbsp)
Avoid adding more sugar, or add sweet fruit such as banana or berries.
If you don't like oatmeal then this is good, just make sure you add in more fiber as stated above.
40g OATMEAL (DRY) 👉142 calories 👉24g carb 👉4.0g protein 👉4.0g fiber 👉0g sugar .