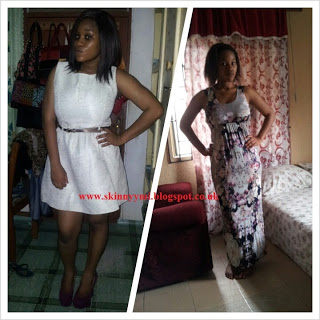 Stories like this are why I love doing what I do. Seeing someone succeed in the race of getting their lives back is amazing. I remember when Fatima started and I knew she could do it and she did. Girl friend, you look sooo
freaking
amazing, look at those arms very toned and more screaming tank top please lol. I'm very proud of you and I hope everyone believes it's possible to achieve the kind of body they desire.
Read her story and be motivated for change. Nothing is possible…..really
Monday 9th September marked the end of my three months weight loss challenge, I was 75 kg when i started and my new weight is 65 kg. I love food and junkie and whenever I get them I excessively eat them. I decided to lose weight on June 10th after reading so many success stories and seeing people's progress pictures, Nate really inspired me when I saw her progress pictures.
I told myself "if she can do it, so can I". I have cut out a lot of food/soft drinks like eba, oily soups, fried foods, pastries. I eat beans a lot now, take fruits, veggies, yam, potatoes, chicken, eggs, fish etc. i eat in moderation and use smaller plates for meals. I started my exercise routine with dancing because I love it, then gradually moved to skipping, squats, wall sit, sit ups, a little bit of lifting and walking, I exercise 6 times weekly and rest on Sundays. People tell me I'm doing great with my body, I have received a lot of support from friends and family and my fitness family on twitter especially Nate and delaterre. I have loss 10 kg in 3 months I hope to get to my ultimate goal of 60 kg.