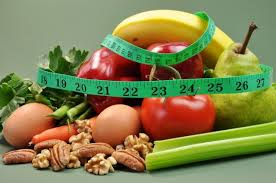 Aim: eat in moderation, use measuring cups and keep a food journal
IMPORTANT:Each meal should consist of one serving of protein (about the size of your palm), a complex carbohydrate, and veggy (1 cup).
See food choices below.
Drink enough water Drink at least 4 liters of water daily, drink nothing but water No biscuits, no fizzy drink, no white bread and no pastries Use you measuring cup Snack on fruits, seeds, veg and nuts but only 1 serving Move, exercise for at least 45 minutes daily 4/5 times a week.
Keep food journal: pen down everything that goes into your mouth Sleep 7 hours at least Eat only complex carb ( click here for list of
COMPLEX CARB
) Don't go eating a bunch of banana because its fruits: moderation is the key Workout remains the same, the workout will run for 3 weeks before we move to another thing.
What to eat: Any fruits Any vegetable Any complex carb (complex carb) Eggs Wheat bread Oat All bran, weetabix, fruit and fiber Any beans (1/2 cup per serving) Any rice (ofada preferably or brown or basmatic, 1/2 cup cooked) Any unsalted nut (1 handful) Low fat plain natural yogurt Sweetener Honey Any fish Chicken turkey Lean meat
Foods to avoid during Week 2 Full Milk or cream Butter and margarine Any food that contains white flour including bread, croissants, cereals, cakes, biscuits, pies, pastry, etc Crisps and savoury snacks including salted nuts Chocolate, sweets, jam and sugar Processed foods Alcohol Coffee Mayonnaise Fizzy drinks and squashes, including diet versions
Breakfasts Ideas (be creative with what to eat) 1/2 cup for oat and 2 tbsp skimmed milk 2 sticks weetabix with 2 tbsp skimmed milk 1 cup all bran or fruit and fiber with 2 tbsp skimmed milk Omelet Porridge oat or muesli can be topped with any fruit of your choice or natural yogurt or nuts Fruit salad with oats: fresh fruit salad with some sprinkling of oats. Smoothie: fruit or veggy. Fresh fruit and yogurt
Lunch ideas ( feel free to mix it up, just be creative) Vegetable with either beans or lentil (1 cup cooked) and fish Sweet corn salad with fish (you can use canned fish but remove the oil or water) Vegetable salad with rice (1 cup cooked) Sweet potato with fish with steamed vegetables 1 cup boiled yam with veggies 1/2 cup rice or beans with veggies
Dinner ideas (eat less carb for dinner, more veggy or light meals) Fish pepper soup Chicken pepper soup Vegetable and fish Salad and fish Beans/lentil salad Sweet potato (1 cup diced) with vegetable and fish
Snacks Salad or fruits (1 serving) Low fat plain natural yogurt mixed with honey/sweetener Plain popcorn 3 Crackers Handful of unsalted nuts or seeds
Drink Water Fruit infused water Green tea or fruit tea