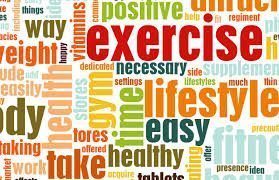 The Internet can tell us a lot, the simple, fast or healthy ways of losing weight. I've read and researched on few of such diets but the best way is sustainably losing weight, there is no fast and simple way to it. There are two major ways of losing weight;
The healthy way
The quick and simple way (which to me is the hardest way)
Weight loss is eating less junks and moving more. Simple but most people find it stressful and frustrating. Here are some daily easy strategies of losing and keeping the weight off.
Choose your night snack wisely: You know the demon that creeps in after dinner? Yeah those ones. When I watch my favorite TV program is the convenient time to get in more snack, I totally forget I'm trying to lose weight. The best way is to get prepared for such times, have a snack, a low calorie snack. I do mostly fruit such as apple and grapes.
Drink up: often times we confuse thirst for hunger, so before you dig into that food, drink water and wait. If you dislike plain water, add flavoring such as fruits.
Enjoy your favorite meals: the craving that comes as a result of avoiding your favorite meal is next to nothing. I've experienced this first hand. So instead of totally avoiding them, moderate your eating. Instead of buying big box of biscuit, try buying smaller packs per serving. That way you're still enjoying what you love and losing weight.
Go off fast diets: if it has expiring date, I suggest you stay off unless you have might will power to carry on after it ends. If it's giving up fat or carbs for example, how will you manage when it ends? I suggest going for sustainable. Go for good carbs and fats, you don't want to swing back into the weight gain mode when you start eating them. Remember the body adjusts to anything you put in it.
Eat protein at every meal: its not only more filling than fats and carbs, it also helps in preserving muscle while burning fat (examples of protein are white/lean meat, egg whites, nuts, beans, yogurt, seafood etc.)
Spread your meal: instead of having three big meals per day, divide into smaller meals. This way, you control your appetite, weight and save calories. (Example is breakfast at 7am, snack at 10am, lunch at 1pm, and snack at 3:30pm, then dinner at 6pm)
Cook your meal: it allows you control calories while developing new cooking skills Add spices or chiles to your food for a flavour boost that can help you feel satisfied. Sleep 8 hours per night. Research shows that lack of sleep can stimulate appetite and lead to overeating. Get in some exercise