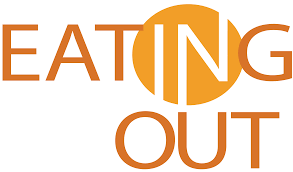 Weight loss shouldn't hinder you from eating out. I eat out 60 percent of the time, I can order what I want and never have to feel guilt about it. Even with fast food restaurants you can get away with eating anything. You can achieve this by simply following the strategies I read online years back.
The first strategy involves selecting healthier food options such as grilled chicken with salad. Most times these fast foods offer mayonnaise-coated coleslaw, what I do is ask them to serve me without mayonnaise. That's saving myself from unnecessary calories and fats lurking in surprising places. Sweet-talk them into making changes for you such as leaving out oil from the vegetable soup, beans or stew.
The second strategy is pre-planning. By eating very light breakfast or lunch, you can afford to eat anything. Make sure you've budgeted sufficient grams of fat and calories. If dessert is high fat, share with a friend. Remember portion control is important, eat the right portion of meal and take the rest home.
Regular exercise is advised when losing, staying fit or maintaining weight, get in some workout the day you're eating out, this will reduce your appetite and burn calories.
Don't dull yourself dodging eating out, have fun and enjoy life while getting in shape.
I wish I could say, you only lose fat once but it keeps coming back lol