REGISTRATION
The Registration fee is #5000.
There will be a medal for every registered participant that finished the race.
Pay to :
Account name: H & H complete living.
Account no: 0178067653.
Bank: GTB.
How to register:
like our Facebook page ABUJA HALF MARATHON 
After payment, scan your payment teller stating your full name, email address and phone no with which of the races you are participating ie (the awareness virtual run happening anywhere and everywhere, then the 10km or 21km at Old Parade Ground) and send through the Abuja half marathon Facebook message page.
OR
Send the name you used in payment to 08089726031
Note: to confirm your registration and payment, send your details through the Facebook message, a confirmation message will be sent to you before the end of that day.
Registration ends on the awareness day 19th February 2015.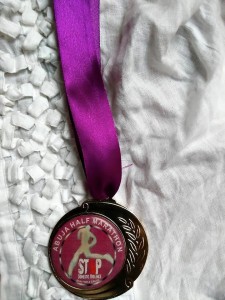 For Virtual runners outside Nigeria
Medals will be sent to a location in US and UK after the run and evidence of the run sent to the Abuja Half Marathon Facebook page and message, then you make arrangements to get it from there.
Thank you and God bless you
Abuja Half Marathon Team
Enquiries:
07064379487,
08074010470,
08089726031
NOTE: This race is open to everyone, you don't have to pay to participate. Those paying are getting medal and vest (T-shirt). Come and have fun and meet like minds.