I've been using date paste since I couldn't get my hands on stevia. Why not honey, since its natural? I dislike the taste of honey because it makes me puke. Each time I use date paste for some for clients, they come back asking for more. So I decided to share the recipe with illustrations.
What you need
1 'Mudu' of date
1-cup (250ml) water
Saucepan or pot
Hand Blender or blender or food processor
Empty container for storage
This recipe is super easy; I will explain two ways of making it.
RECIPE 1 (The one I made)
Tie date in a nylon bag for 3 days to soften a little (this is optional if your date is soft, mine was super hard)
After three days, open up dates to remove seeds
Wash out any insect
Put date in a saucepan or pot and pour 1 cup of water
Cook for 10 to 30 minutes under very low heat
When the date starts falling apart (extremely soft), put it down and cool
Now blend until its pureed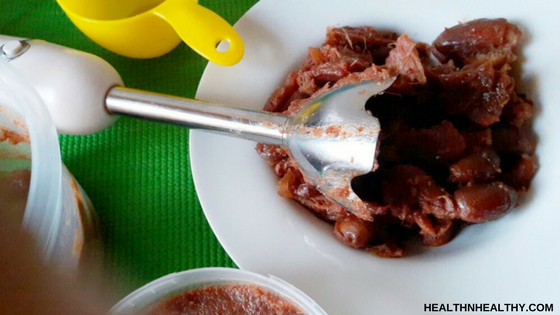 RECIPE 2
Remove seeds from date
Wash and soak overnight or for 12 hours with water. Make sure the water covers the top
Blend the date until it forms a paste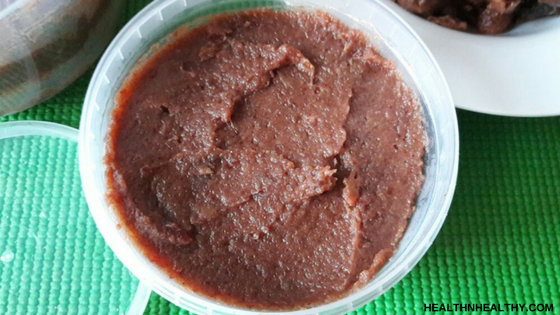 NOTE: If you're using ordinary blender, you might want to add little water when blending.
Try adding cinnamon or vanilla extract for a richer taste.
Store in the fridge/freezer.
I divide mine in 4 parts; place 3 parts in the freezer and 1 part in fridge. When I'm done using the one in the fridge, I move to another container. This can last up to 3 months in the fridge with constant light.
I prefer recipe 2 because it tastes better than recipe 1.
USAGE
This can be used in tea, coffee, pap, cereal, baking or even as spread.
BENEFITS OF DATES