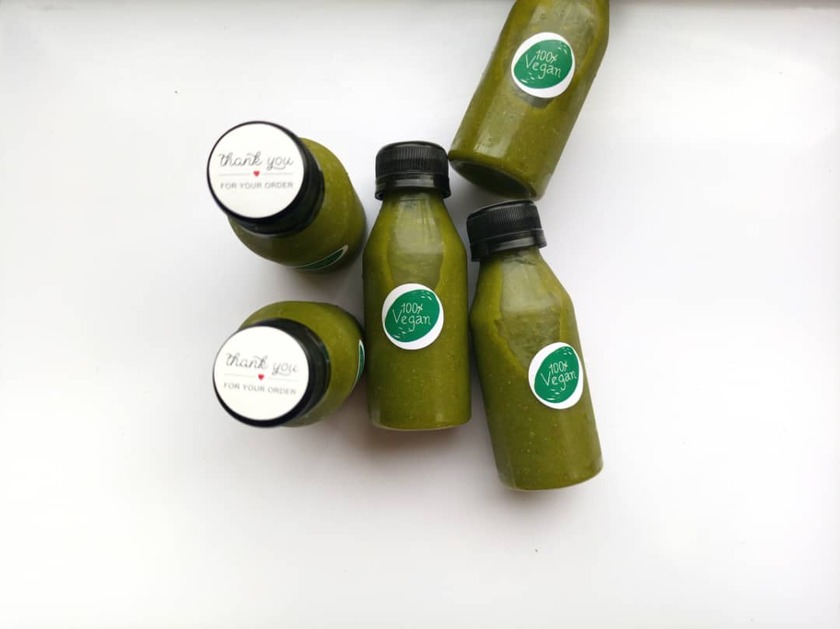 No peeling, no washing, no cutting, no slicing, no mess, no worries.
Smoothie made easy
No more excuse of skipping breakfast, dinner or not getting in enough vegetable and fibre in your diet.
Health n' Healthy Smoothie Packs deliver all the healthy nutrition your body needs.
BENEFITS
PLANT BASE | ZERO ADDED SUGAR | GREAT SOURCE OF IRON |GREAT SOURCE OF VITAMINS & MINERALS | HIGH IN FIBRE | MENTAL CLARITY | HEALTHY SKIN | WEIGHT LOSS | IMPROVED ENERGY | IMPROVED DIGESTION | HYDRATION| NO PRESERVATIVES
ARE THESE PRE-PACKED SMOOTHIES HEALTHY?
Yes, each Smoothie pack has a natural flavour from natural fruits and vegetable. Each pack is developed to be very nutritious and delicious. Each set of smoothie pack comes with a mini booklet of its nutritional information and benefits.
WHAT ARE IN THESE SMOOTHIE PACKS?
Each smoothie pack contains varieties of ingredients from fruits, vegetable, nuts and seeds depending on the pack you go for. Ingredients such as kale, spinach, broccoli, mint leaf, coconut, almond nut, chia seed, flaxseed, pumpkin seed, sunflower seed, pineapple, mangoes, apples, strawberries, beetroots, ginger and more.
ARE THEY CLEANED?
Yes, all the fruit and vegetables in the Smoothie Packs are washed and mixed together for your convenience.
ARE THERE ANY PRESERVATIVES IN THEM?
There are no preservatives, artificial colours or flavours of any kind in the Smoothie Packs. The only ingredients are the combination of fruit and vegetables identified in the ingredient.
Would You Like to Get a Smoothie Pack?
Please complete the form below and we'll be in touch.